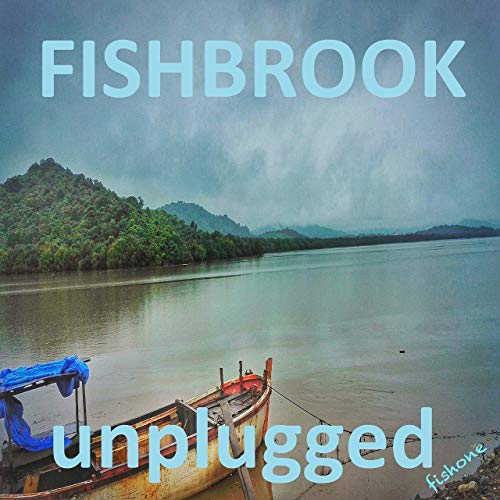 Fishbrook- Alternative Country or Indie Folk?
The lowest common denominator the musicians can agree on is Neil Young. Otherwise, the influences are numerous and very different. Ludwig loves, for example the Sex Pistols and Nirvana, Micha …….. Sabine Sufjan Stevens and Sigur Rós.
The lyrics are about everyday things that have happened or might happen to anyone, and are about gamblers, dandies, pimps, or Simone, Gaby, Esther, and Tina. Musically, Ludwig's music is never mainstream. Only listening helps, at least I can not describe it.
Fishbrook is Fishbrook, because the band in Nuremberg Fischbach rehearsed.
The story of Fishbrook, however, began long before Fishbrook.
So from the beginning.
Ludwig Thoma jun. comes from a family of musicians (?) and had to play as a child on the Hammond organ "Maria". Before learning the zither, only a fever attack protected him. He did not get his fancy for music until he was 17 when he started to do minimal punk with "Nachgeburt". In the meantime, he has been active or active in almost countless of his own projects – Elephant never sleep, fix, House of Pancakes, Softtoysanimals, DHP, Ludwigthoma goes pop, Ludwig London, made music with Grupo sportivo and again and again with Anne Clark. And now Fishbrook. Stylistically never set, it drives him from minimal wave to metal and punk to alternative country. He handles almost every instrument from guitar and bass to keyboards and synthesizers, drums, trumpets and saxophones. And he sings. And how! And he writes all songs.
Is there still room next to Ludwig?
Sabine Jacob alias Suzie que joined in April 2019. Growing up in the zone, she had to learn piano and violin. At 12, she fell in love with the flute, and because there were no flutes to buy in the East, she built one out of a sewage pipe. Later, she played in a wind orchestra to get on a government-licensed flute, learned guitar and bass alongside and began playing with 18 in cover band keyboards and singing, she was happy from 1985 -89 with the Neil Young cover rock band Montezuma , With the escape from the zone it was over from 1989 with Rock'n'Roll. Until she met Ludwig. Now she sings his songs, plays bass and sometimes flute.
Something is missing?
Micha Hawranek makes the duo a band. He was kicked out of a choir once. Since then he steadfastly refuses to go anywhere near a vocal micro. In the Enzo Mafia band he played Kraut Jazz Rock, further stations were the Tom Hartmann Band and Strahler 80. From 1985-88 he drummed with the Shiny Gnomes in the time of their greatest successes. Now he plays again after a long break – the condition was due to a trip to the bourgeois life – drums at NoiseProjekt. And since August 2019 depending on the state of mind of the participants percussion or drums at Fishbrook.